Joined

Jan 17, 2015
Messages

2,835
Reaction score

738
Points

113
Supports

Universitario, Napoli
Brought this up in the box. Seen several posters say that the Championship is easily the most competitive league in the world, but Liga MX definitely has a say in that. Lets take a look at the most recent completed tables.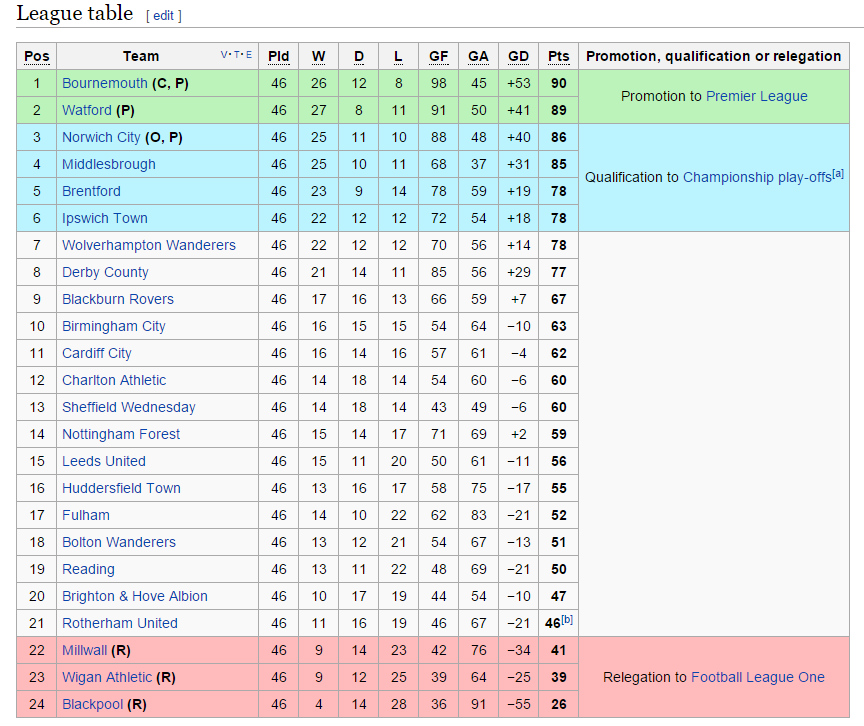 Now looking at these 2 tables, the Championship is much more tight, but consider the different playoff systems.
Firstly, the Championship final only has 1 match which I personally disagree with. Every final should be 2 matches in my opinion because you could be the better team and lose the final due to an off day. Once you do there is no correcting your errors. If you have 2 matches, then you know for sure who is the better side. Now this said usually the better team does end up winning, but not always of course. Derby in 2013/14 is a good example of a team that was far superior to the other but ended up losing.
Secondly, playoffs are longer in Mexico. They have 8 teams in it as opposed to only 4 in the championship. This makes it more nervy and tougher to win overall because it involves a lot of clutch in my opinion. Now while I do approve of playoffs for the winner of the season, I do have some things against it. Winning a regular league without playoffs is much tougher but its not as competitive.
Thirdly, the playoffs in Mexico are extremely competitive and unpredictable. The most recent playoffs involving Tigres and Pumas, it ended 3-0 in favour to Tigres first leg and they lose the second leg 4-1 winning it only on penalties. The playoffs before that Santos Laguna wins the first leg 5-0 and loses the second 3-0.
Both of these leagues are very unpredictable. I am in defence of Liga MX due to it being my favourite league but I probably am missing a lot of factors of the Championship and I am posting this to start a debate and it can also teach me about this league. One thing I know for sure is that the Liga MX is superior in quality to the Championship, but that doesn't make it more or less competitive.
Discuss.