Joined

Jan 17, 2015
Messages

1,498
Reaction score

563
Points

113
Supports

Lincoln City
Good afternoon, I'm CrazyImp, and in the forum news today....
Wrexham fans get a little bit too excited after yet another regulation win:
Some images have entered public circulation of Woking fans attending Scott Rendell's funeral at the start of the season:
And one member of Boreham Wood's "firm" decides to step it up a notch after their recent escapades at Sincil Bank:
Without further ado, let's crack onto the matches:
Braintree vs. Woking
Bromley vs. Kidderminster
Eastleigh vs. Dover
Halifax vs. Gateshead
Forest Green vs. Cheltenham
Guiseley vs. Southport
Lincoln vs. Altrincham
Macclesfield vs. Barrow
Torquay vs. Boreham Wood
Tranmere vs. Aldershot
Welling vs. Chester
Wrexham vs. Grimsby
Firstly, the forum is in mourning this afternoon.....a once proud Football League club has been brought to its knees far enough that it gets defeated 7-3 at home by a near-fictional side at home. Questions that have echoed through the ages....what is a Bromley? What are its mating habits in the Autumn? Does it like digestives or rich tea with its coffee? All queries that will have haunted Torquay fans for hours last night, and they get another taste of the high life in the Conference when they host the Mother Theresas of the division, Boreham Wood on Tuesday. The mysterious Bromley meanwhile will continue under their cape at home to another crisis side Kidderminster, whose culinary delights will be sorely missed in this division next season. Tears all round.
Let's lighten the mood a little. Everyone will have been a little cheered by EcoRoverz aka TopLadz FC and their sudden loss of momentum, after all, no-one likes a runaway leader, much like the fat kid at the table who has just a little bit too much Madeira Cake. It could come full swing at home to Cheltenham on Tuesday at a summit meeting in every sense - the night that Cheltenham's defence tower above Jon Parkin's sizeable gut and slay the green beast? Quite possibly. The pre-season summit meeting of Wrexham vs. Grimsby is also happening, where some kind of weird ritual between 4000 sheep and 1500 fish will take place in the centre circle, with lighted candles, almost seance-esque.....that'll be the highlight, because the match has 0-0 written all over it.
Tranmere have also been a little disappointing recently, but don't tell that to any of their fans, who couldn't quite believe the forum's prediction of 17th place by December after the appointment of a thug dragged off the streets of Birkenhead with a sub-80 IQ. They host an improving Aldershot at home who will look to induce more Scouse squeal and phlegm, a fully appetising dish even to the most ardent of football fans. Another pre-season favourite, Eastleigh, are also standing by their man, akin to cruelly hanging onto a relationship as a comfort blanket, despite continual disappointment and unfulfillment. Dover at home for them, who continue to look comfortable at this level, to the chagrin of the more northern clubs in this division.
Elsewhere around the grounds......my club Lincoln hope to string TWO SUCCESSIVE VICTORIES together at home to lowly Altrincham - who knows, maybe a SECOND SUCCESSIVE CLEAN SHEET too....Braintree have defied the laws of shitness to somehow reach the cusp of the play-offs, and hope for more points as they host fellow contenders Woking....the King is dead, long live the King eh Halifax fans, as the division's most overrated manager finally takes his leave from the Shay, with the first fixture in the era after against a mercurial Gateshead side, who can't quite whether to be good or tripe yet.....The Macc Machine is starting to show signs of life in its engine, particularly at home, and will look for another conquest as they host faux Scotlanders Barrow at the Moss......Welling come off the back of a bona fide coupon buster first win against Gateshead at the weekend, and hope to double their caravans at home at Chester......and finally, Guiseley host Southport in the most high-profile match of all this midweek, with a crowd of around 30,000 expected through the turnstiles - they'll be struggling to hold all afficionados back as residents in this quiet Leeds outpost prepare for a feast of football.
And now time for the final headlines....
Lincoln's defence makes a bold statement to the rest of the Conference by keeping one clean sheet:
Braintree come up with a novel idea for a stand extension:
And the forum reacts with sadness to GTFC1979's announcement of indefinite leave: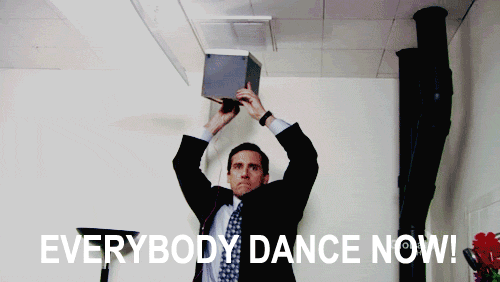 Exit, to view a Bromley in its natural habitat.